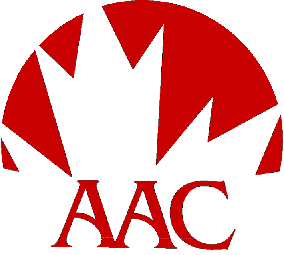 Announcing the Agility Association of Canada's
Not Quite the Nationals 2020 Video Championship Event
To celebrate the end of the inaugural season of the Fun @ Home League, AAC is pleased to announce a special event: The Agility Association of Canada "Not Quite the Nationals" video competition.
Eligibility:
Any dog at least 18 months old with a valid AAC number may enter the Not Quite the Nationals video event. Prior participation in the Fun @ Home League is not required.
Junior Handlers entered under their JH ID number may run with a dog who is also entered for competition with another handler.
Courses:
The courses will include one each of Standard, Jumpers and Gamblers, with an optional Steeplechase course. Dogs may enter the aggregate events only, Steeplechase only, or both.
Designing Judges:
Carolyn Dockrill (Gamble), Seanna O'Neill (Standard), and Tracey Mallinson (Jumpers)
Kathie Grant (Steeplechase)
Video Judges:
Kathryn Kaiser, Christina Sanders, Paula Collins, Monica Vogler, Yannick Villeneuve, and John Willis
Scoring:
Nationals aggregate scoring for the Standard, Jumpers, and Gamblers.
Time plus faults for Steeplechase.
Prizes:
The top three placers in each height, category, and division will receive a certificate suitable for printing and framing, as well as other prizes to be determined. Some divisions and categories may be combined for the purpose of placements.
Other prizes will be awarded, to be determined by entry numbers (e.g. top Junior, top three dog team, best pointy-eared black dog etc.)
Fifty percent of Steeplechase entry monies will be distributed as cash prizes. Some divisions and categories may be combined for the purpose of placements.
Results will be published on the AAC FB page, as well as in On Course.
Current Sponsors:
Salty Dog Canvas
Raw 4 dogs/Offal Good Treat Co.
Claire Duder DVM
Anyone willing to sponsor prizes should contact admin@aac.ca for information.
Equipment and Space Requirements:
All course to be built on a minimum 60' x 80' field. Handlers are encouraged to share space, as local COVID 19 restrictions allow.
The courses may include all AAC-approved obstacles.
Cost:
The cost for the aggregate runs and judging will be $50 for AAC members, $55 for non-members, and $25 for Junior Handlers.
Steeplechase entries will be $15 for members, $18 for non-members, and $10 for Junior Handlers.
Entering:
Signup will open on Friday September 18 and close on September 30. Courses will be released on September 23rd and you will have until October 7 at 9pm EST to complete the runs and post the videos. Courses should be submitted for judging to the NQTN Facebook group. You will be given the link to the group with the course release. If you are entering multiple dogs, you have to fill in an entry form for each dog separately. If your dog has an ID number but doesn't have an official measurement, then measurements form other organizations will be accepted, or use your "best guess". Signup link will be live at https://form.jotform.com/AgilityAssoc.Canada/NQTN
Questions?
If anyone has questions about this event, please contact admin@aac.ca
Not Quite the Nationals – Rules